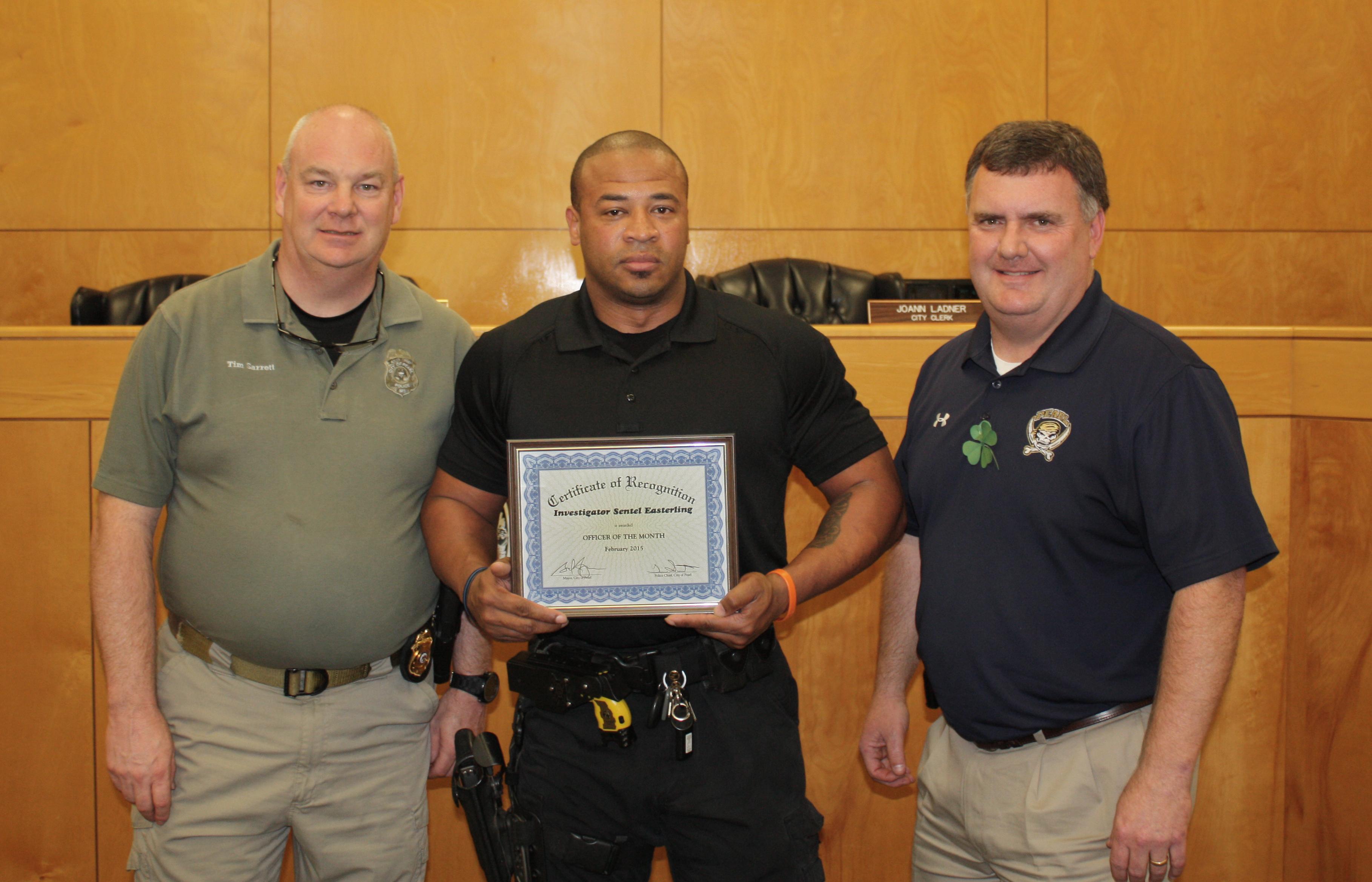 We are proud to announce that the Pearl Police Department Officer of the Month in May is Officer Justin Barnette. Justin joined the Pearl Police Department in 2011 after graduating from the Mississippi Law Enforcement Officers' Training Academy. He served as the DUI Enforcement Officer from 2012 to 2013 while he was a member of the Pearl Traffic Unit. In 2011 he was awarded the 50+ DUI Award and the 100 DUI Club DUI Award in 2012 and 2013. He was awarded the Seatbelt & Child Restraint Award in 2012 & 2014. Officer Barnette has also been a member of the SWAT Team, Honor Guard and Emergency Operations Team. He has completed numerous hours of training and certifications including Accident Reconstruction and Child Passenger Safety. On April 25, 2015 Officer Barnette responded to a call at a local motel in reference to a robbery report. Upon his arrival he began speaking with the complainant and due to his attention to detail, he began to notice that things did not seem to add up. Upon further investigation, along with Detective Brown, who was the detective on call, the initial call turned into three arrests for prostitution, robbery, foreign warrant and several other charges. Officer Barnette's dedication and attention to detail is a great asset to the Pearl Police Department.
Office Barnette is a 1999 graduate of Pearl High School and has been a resident of the city of Pearl for 30 years. He is an avid hunter and outdoorsman. He and his wife Charlene have two children.
The Pearl Chamber of Commerce presented Officer Barnette with a framed certificate, a $100 Bass Pro Gift Card and a Cracker Barrel Basket complete with a meal for two. Justin Null – Alfa Insurance Agency donated a $50 Outlets of Mississippi Gift Card, Buckley Security donated a $25 Frisco Deli Gift Card, MedScreens donated a $25 Kroger Gift Card, McAlister's Deli donated a certificate for meal for two and Moss Creek Fish House donated a $25 Gift Certificate. Scotts Miracle Gro donated a camping chair, Signmark donated a soft side cooler and Fowler Chiropractic donated a certificate for 8 deep tissue laser treatments, valued at $320.